About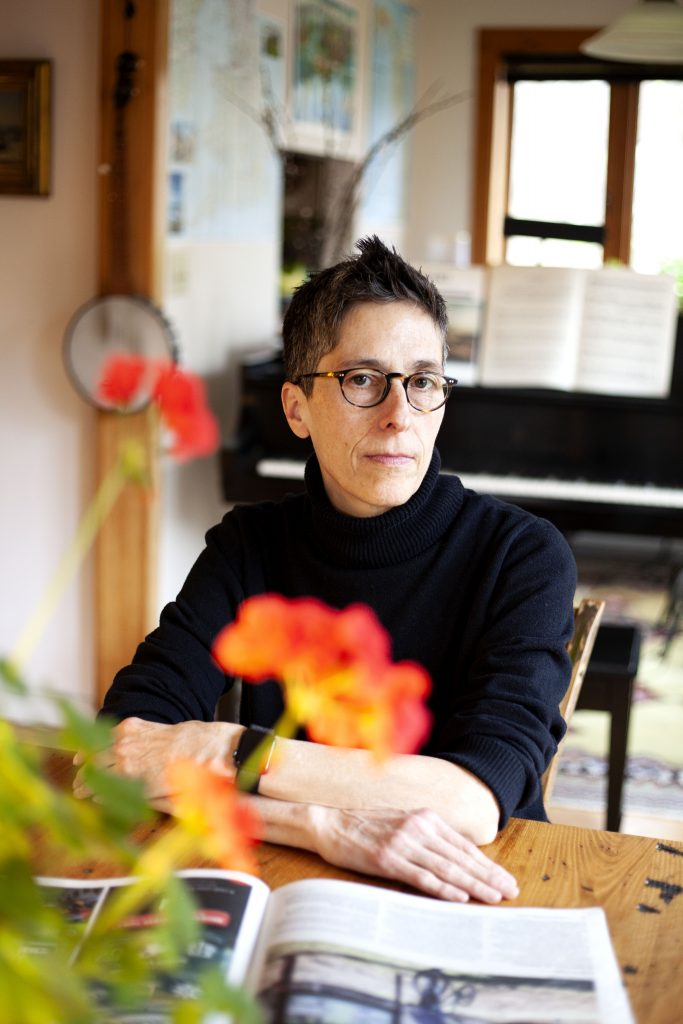 Alison Bechdel's comic strip Dykes To Watch Out For became a countercultural institution among lesbians and discerning non-lesbians all over the planet. And her more recent, darkly humorous graphic memoirs about her family have forged an unlikely intimacy with an even wider range of readers.
Bechdel self-syndicated Dykes to Watch Out For for twenty-five years, from 1983 to 2008. The award-winning generational chronicle has been called "one of the pre-eminent oeuvres in the comics genre, period." (Ms. magazine)
In 2006 she published Fun Home: A Family Tragicomic. Time magazine named it the Best Book of 2006. It was adapted into a musical by the playwright Lisa Kron and the composer Jeanine Tesori. It opened on Broadway at the Circle in the Square Theater on April 19, 2015, and won five Tony Awards, including "Best Musical."
In her work, Bechdel is preoccupied with the overlap of the political and the personal spheres, the relationship of the self to the world outside. Her 2012 memoir Are You My Mother? A Comic Drama delved into not just her relationship with her own mother, but the theories of the 20th century British psychoanalyst Donald Winnicott. Her most recent book, The Secret to Superhuman Strength (May 2021), continues her investigation of the relationship between inside and outside, in this case the outside where she skis, bikes, hikes, and wanders in pursuit of fitness and, incidentally, self-transcendence.
Alison's comics have appeared in The New Yorker, Slate, McSweeney's, The New York Times Book Review, and Granta. She has been awarded Guggenheim and MacArthur Fellowships. She lives up a hill in Vermont.
More
Oddments:
A home for the items that might disrupt the feng shui of other pages.
FAQ's
I'm too shiftless to answer all my reader e-mail, but if you have a particularly probing and pertinent comment or question, I'll post it here, along with my puerile, provoking reply.