I'm so pleased to have gotten to design a cover for the graphically gorgeous Penguin Classics Deluxe series. And for not just any book, but one of my very favorites of all time, Virginia Woolf's To The Lighthouse. (It played a part in my memoir Are You My Mother?)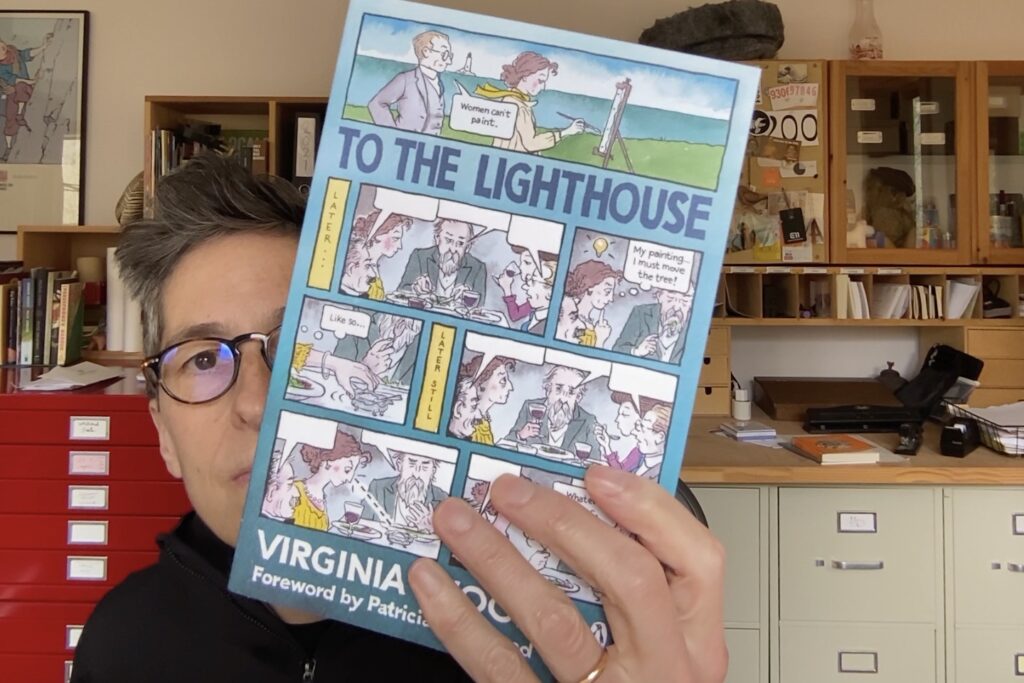 The series has an iconoclastic look, very comics-inflected. So for the front cover I did a comic strip dramatizing the dinner party where Lily Briscoe recovers from Mr Tansley's comment that women can't paint by thinking about a compositional problem she's having in her current painting.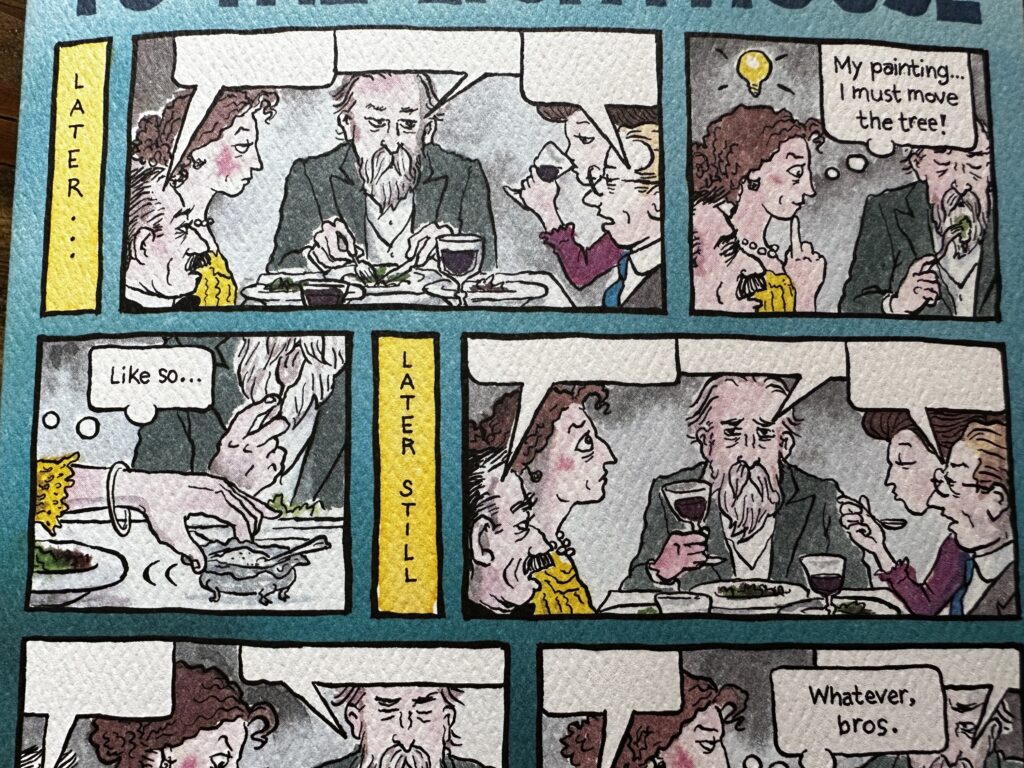 The back cover is another comic strip, of Mr and Mrs Ramsay reading and knitting together, nothing much happening (on the surface) except for time passing.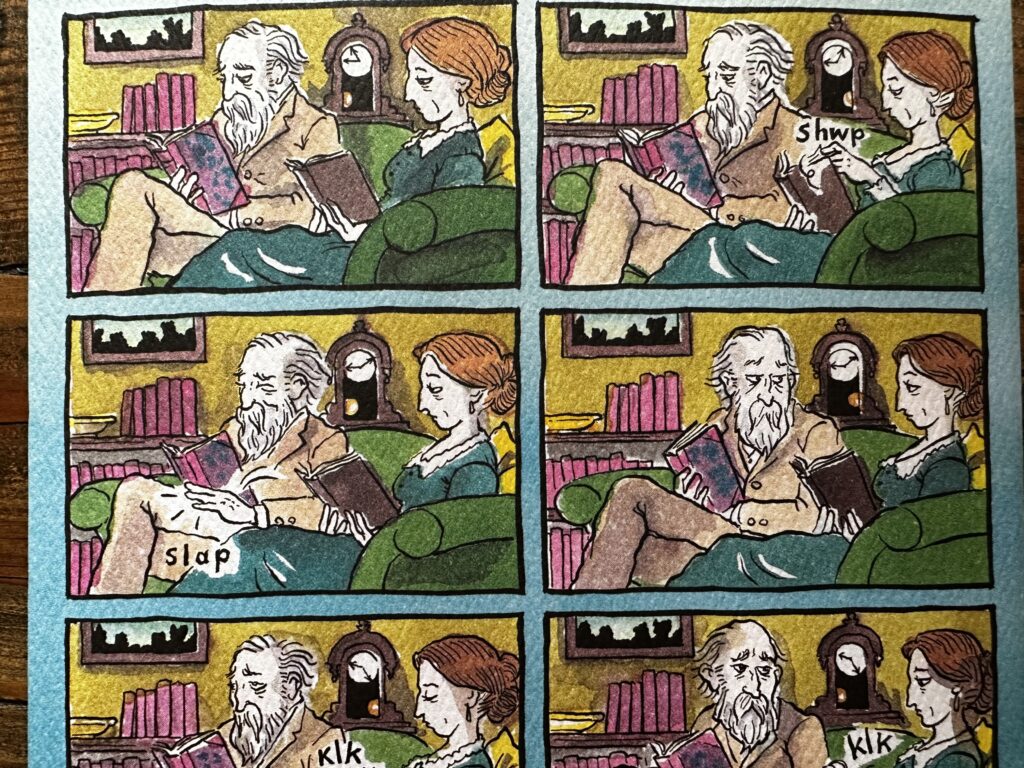 I did this watercolor gradient that goes from light sky blue to deep underwater blue.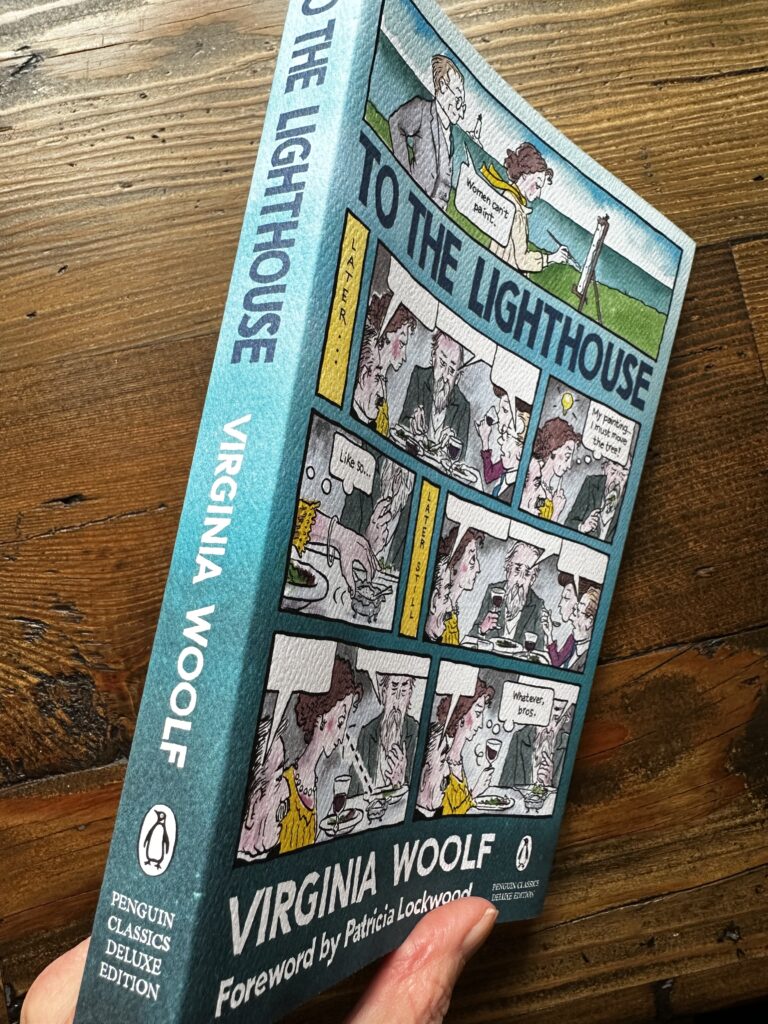 And then because it's a Deluxe Edition there are also the jacket flaps. On the front one is Mrs. Ramsay and James from the first scene in the book. With clouds on the horizon to evoke the coming storm of the Great War.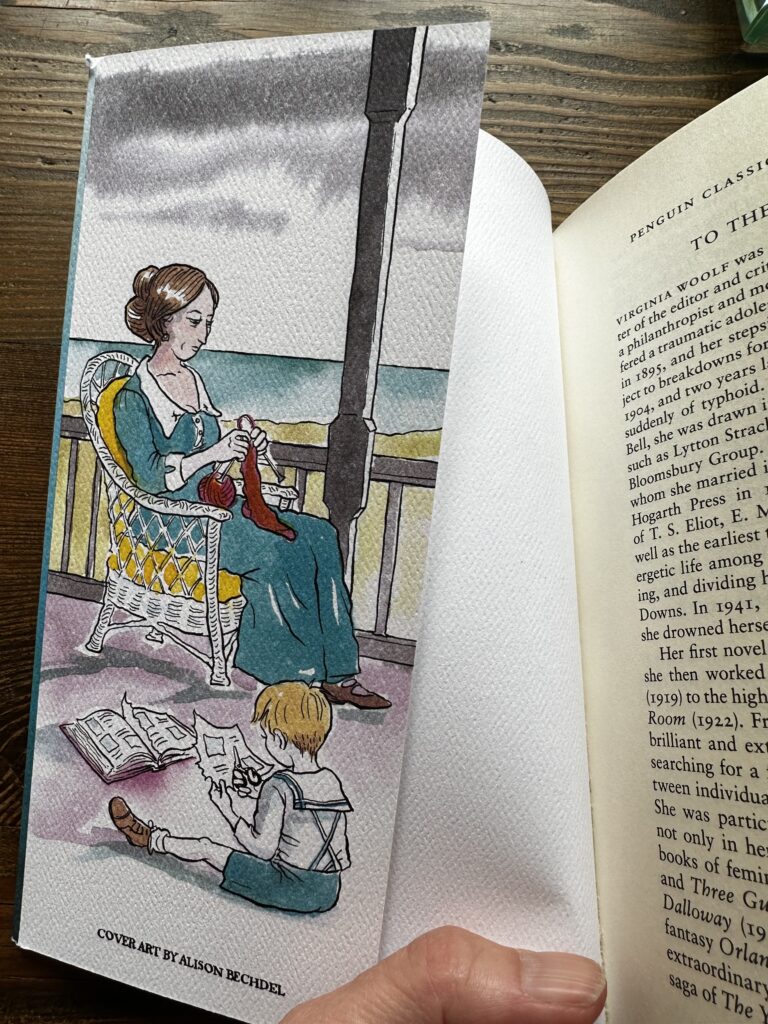 And on the back flaps we can see Lily, in the last part of the book, recalling Mrs. Ramsay and trying to complete the painting of her that she started ten years earlier.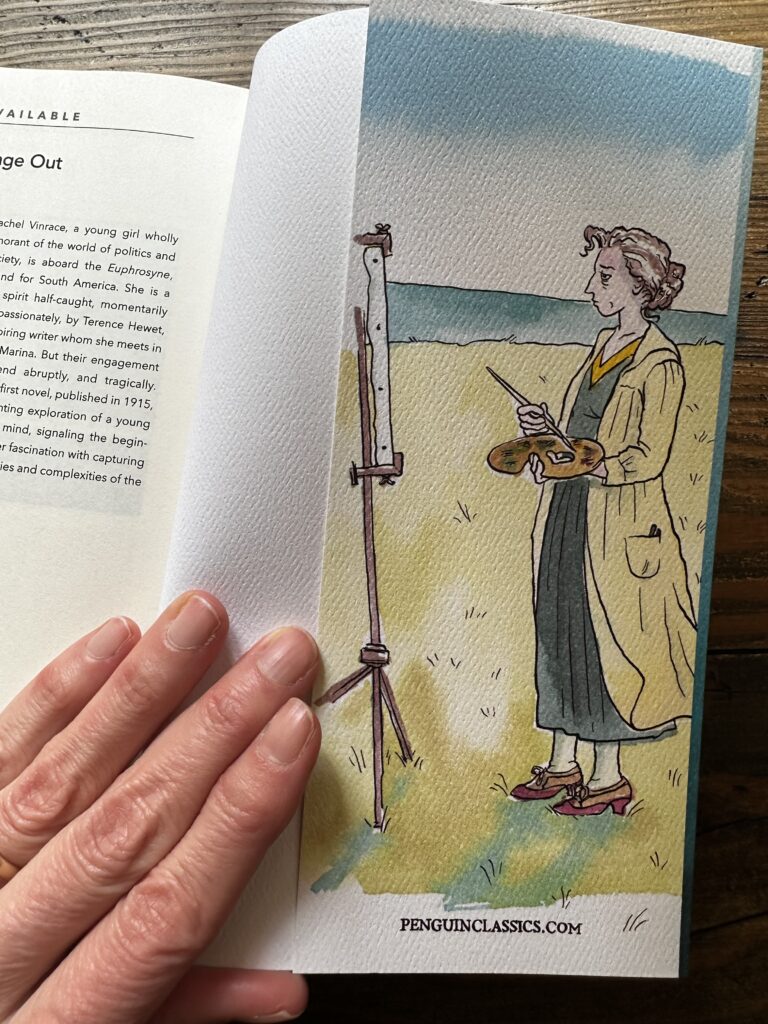 It was such an absorbing puzzle to figure out how to literally wrap up and give a shape to this remarkable book.