Okay, first of all, I am BESIDE MYSELF to see so many of the old gang back here! I'm really touched to hear from you all again, and delighted (but not surprised) that it took about ten minutes for the Maoist Orange Cake to crop up. And hard on its heels, the Trotskyist Key Lime Pie.
I just listened to a really great episode of the Slate podcast Working, in which June Thomas had a conversation with Joan E. Biren (JEB) about the recent reissue of JEB's groundbreaking 1979 book.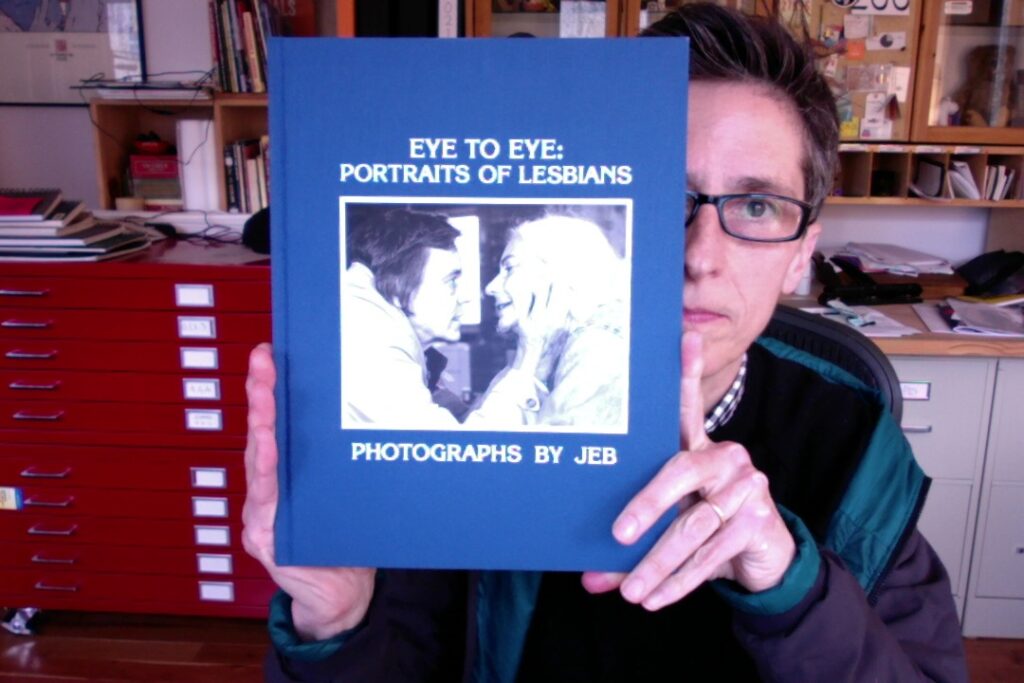 JEB's been doing a lot of events recently, including one with me a couple weeks ago for the bookstore Women and Children First. (Virtually, of course.) But I feel bad that I didn't ask her better questions. June does a great journalistic job of getting to the heart of things, asking JEB what the process of taking the pictures and making the book was like. Definitely worth a listen. (And if you're a Slate Plus member, there's an added segment that's worth the price of a Slate Plus membership–it involves counting penises.) Anyhow Eye to Eye was a hugely formative book for me as a young dyke, so it's nice to see it back in print and getting some attention.