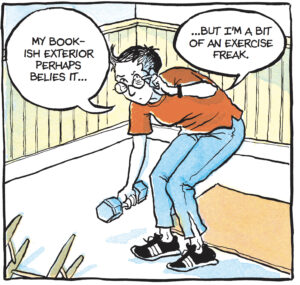 My new book, The Secret to Superhuman Strength, will launch on May 4. But you can pre-order it at any of these places. I'm sorry to be flogging it in this flagrant manner, but pre-orders are apparently very important in the book world these days.
Bunns and Noodle Barnes and Noble is offering signed copies here.
Here's the Indiebound link. Indiebound, in case you don't know, is a great way to order from your local independent bookstore.
If you want to buy from a women's bookstore, here's the link to it on Women and Children First's site.
And here it is on Bookshop.org. This site gives some of the money back to independent bookstores!
And apparently you can also get it from Apple. In what I presume is a digital version. Hmmm. I haven't seen this yet, so don't know how legible it will be.
Soon I'll announce my big Virtual Tour. I'm doing a bunch of events with some lovely interlocutors–all via Zoom from my basement, alas. But still.