November 2nd, 2012 | Uncategorized
1. My family gets a nod in a Publisher's Weekly article about The Most Dysfunctional Families in Literature. Also ranking: The Bennets, of Pride and Prejudice!
2. Here's the kickstarter page for a cool movie about the current state of the LGBT community.
3. Here are some new books to check out. Urvashi Vaid's Irresistible Revolution.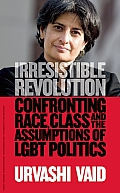 My childhood friend Ken Foster's book about pit bulls.

And Dylan Edwards' comic book
4. Out Magazine has put me on their annual Out100 list. At the photo shoot they gave me an itty bitty boy's suit which I could only fit into when they ripped open the waistband of the pants. Fortunately they used a close-up shot. For the set, they printed out all these comics from my website. A bunch of them were fanfic strips, though, like this one, that others submitted to this blog years ago.