February 20th, 2007 | Uncategorized
Katie here. 
I'll start with the items most pertinent to this blog, followed by the digression
The appearances page is updated with a few more details about Alison's upcoming appearances…hopefully, we'll hear more soon about other locales where she will appear.
Today, the spamfilter deleted the 20,000th piece of spam. I guess this is momentous to me because I play with it so often, but it seems to be picking up fewer and fewer of your comments, so that's good news.
And finally,
The most phenomenal thing happened to the two-foot-wide, four-foot-high snowbanks on my street this evening! I have never seen anything like this.

This vehicle went up and down the street, removing the HUGE snowbanks on both sides without even so much as a snowbank across the driveway!
Here's the huge pile at the end of the street.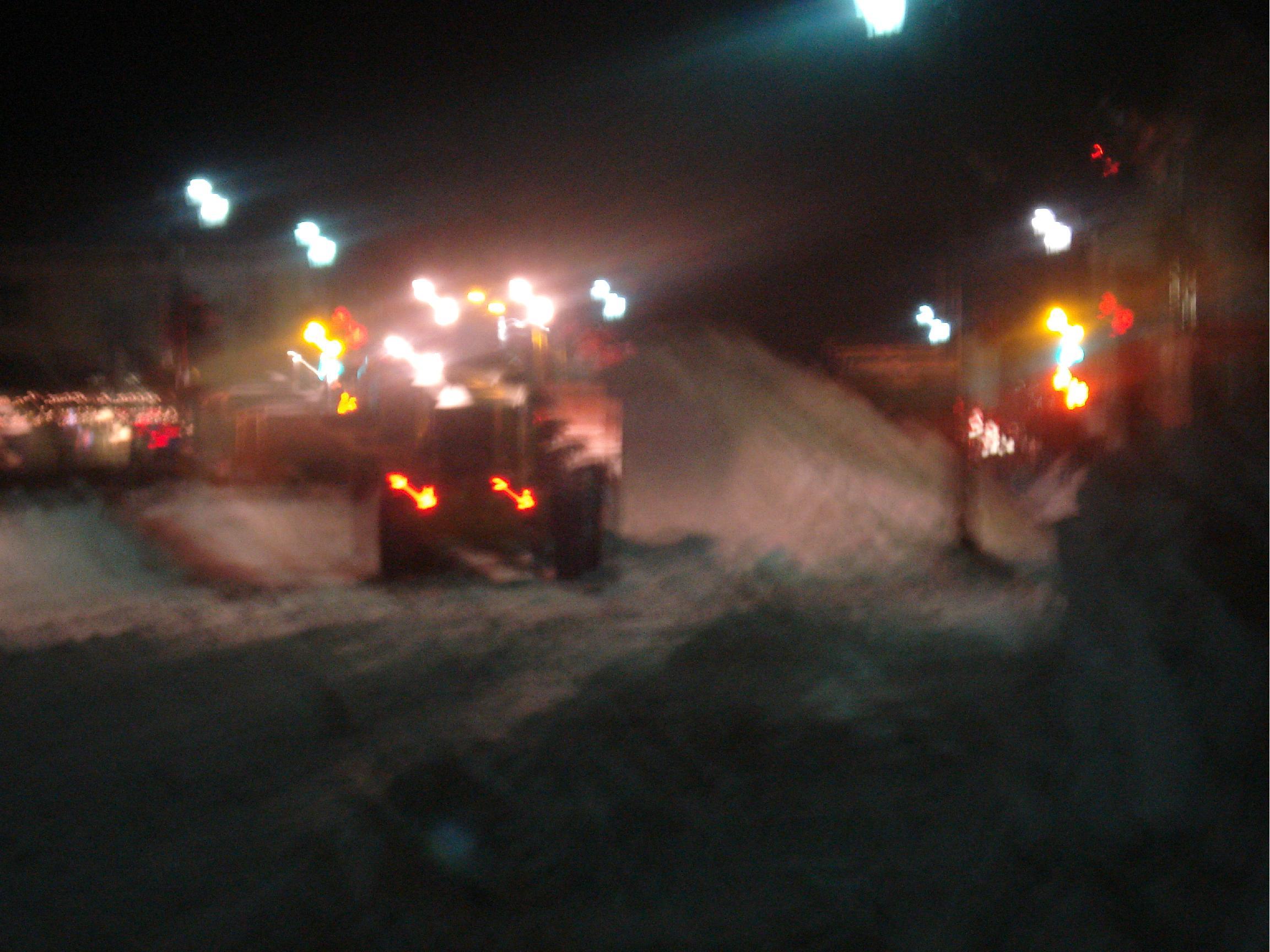 It's not award-winning photography, but you get the idea that there is a twenty-five foot high snowbank in the middle of a five-way intersection in a city.