January 30th, 2014
(I.e., a very fast train.) I've been doing nonstop interviews and booksignings all week in Paris and this morning I just took the train to Angoulême, the big European comics festival.
My hotel in Paris was at 21 Rue Jacob…that address sounded familiar to me but I couldn't remember why until Christine, one of the owners of Violette & Co., the women's bookstore, said that Natalie Barney lived at 20 Rue Jacob. Here's her house! It used to have a plaque but now it doesn't. Djuna Barnes apparently used to stay across the street at my hotel.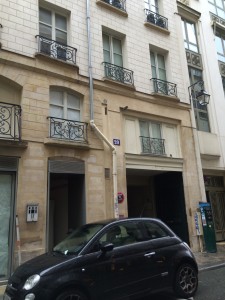 Also across the street from Natalie's place is a shop that sells autographs and letters and stuff, and they have a letter from Natalie Barney in the window. I did not inquire about the price.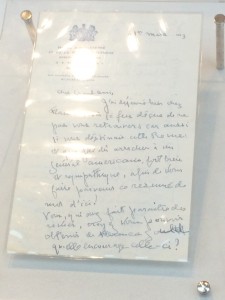 On Monday I met with a journalist to do an interview at Shakespeare and Co., where this chat blanc watched the proceedings with complete disinterest.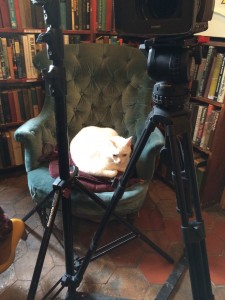 Here I am with Christine at Violette & Co.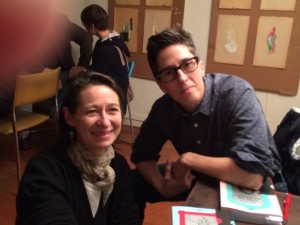 A lot of people came to my talk there, and were very patient as my French editor and sheep dog Jean-Luc translated for me. Here is a little gaggle of rowdy French women who wanted me to pose with them for a picture.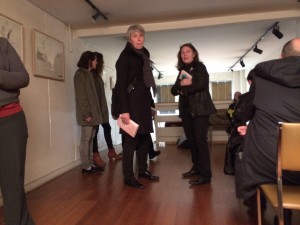 I visited the Musée D'Orsay, but sadly missed both these exhibits.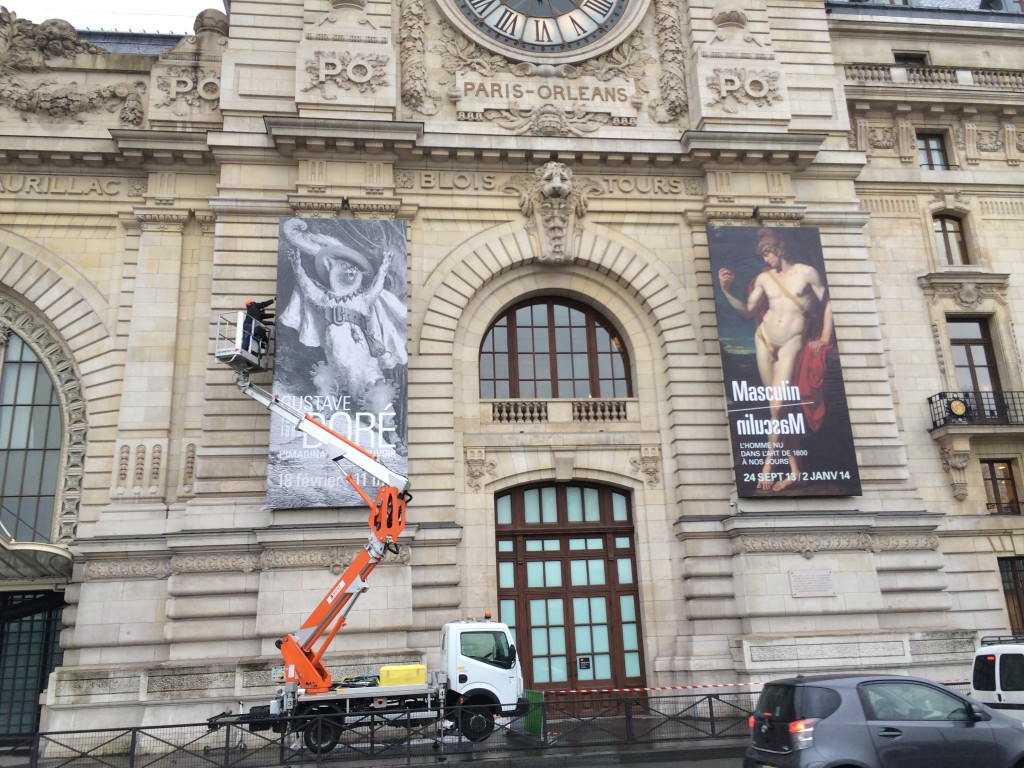 Masculine, L'Homme Nu was over, and the Gustave Doré one was still being installed. See the clock at the top of the building? You can look out through it. That was pretty genial. Which I think is French for "awesome."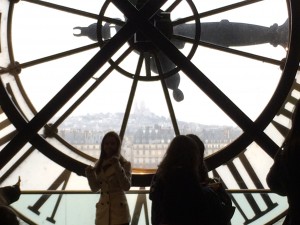 Wednesday night I spoke at a bookstore called Les Arpenteurs where a très charmante young woman named Melanie facilitated a conversation with the audience. I met Béatrice Faveur there, who published this French translation of one of my Dykes books many years ago.
Here's Jean-Luc surrounded by lesbians.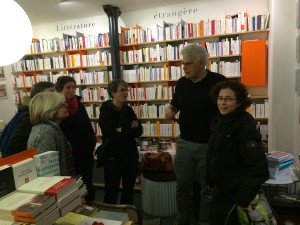 The woman with her arms crossed is Anne Cremieux, an academic who has written some stuff about my work. And she also made this cool movie with Gretchen Phillips in it that I posted here a long time ago.
Okay. I have one half of a brain cell left. Bon nuit!