January 3rd, 2017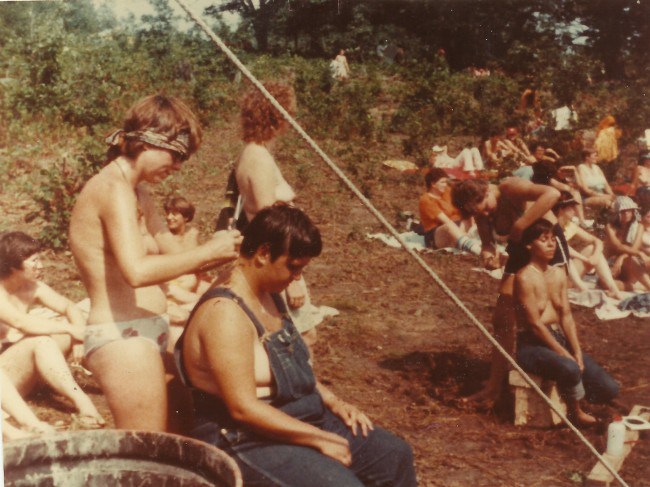 Sending white light out to Maggie Jochild, old blog pal from back in the pre-facebook era. She is very ill, possibly dying. Maggie met her partner Margot through this blog years ago. Margot has managed to get from the UK to Austin, TX, to be with Maggie.
This is a photo of Maggie getting her hair cut at the Michigan Womyn's Music Festival back in the day. I ripped it off–hope that's okay–from this post she made about her first time at Michigan. A highlight:
And I tell you:  If I had had to deal with male socialization there on that land, I would not have found the freedom to become who I am now.  It simply would not have been possible.
I am very glad Maggie became who she is now. The world is a better place. You can read more of Maggie's work on her own blog, Meta Watershed.