July 10th, 2006 | Uncategorized
Thanks to Anna the sculptor in Madison who told me about the Masters of American Comics exhibit at the Milwaukee Art Museum. I went to it yesterday morning. The hotel shuttle bus dropped me off in front of this cool orange sunburst sculpture.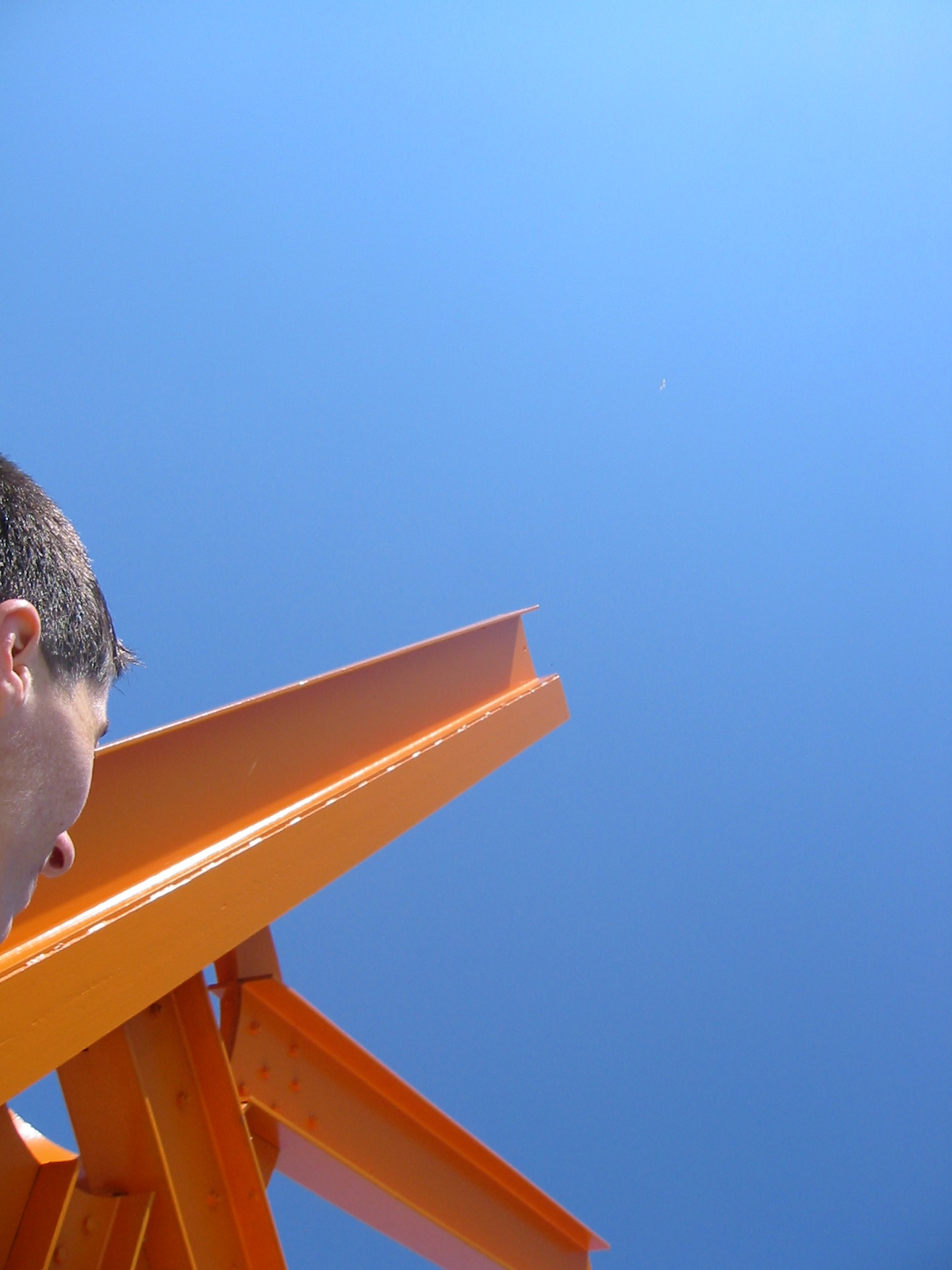 Then I walked across a bridge to the art museum, which looks like some sort of infernal catapult about to launch a projectile across Lake Michigan.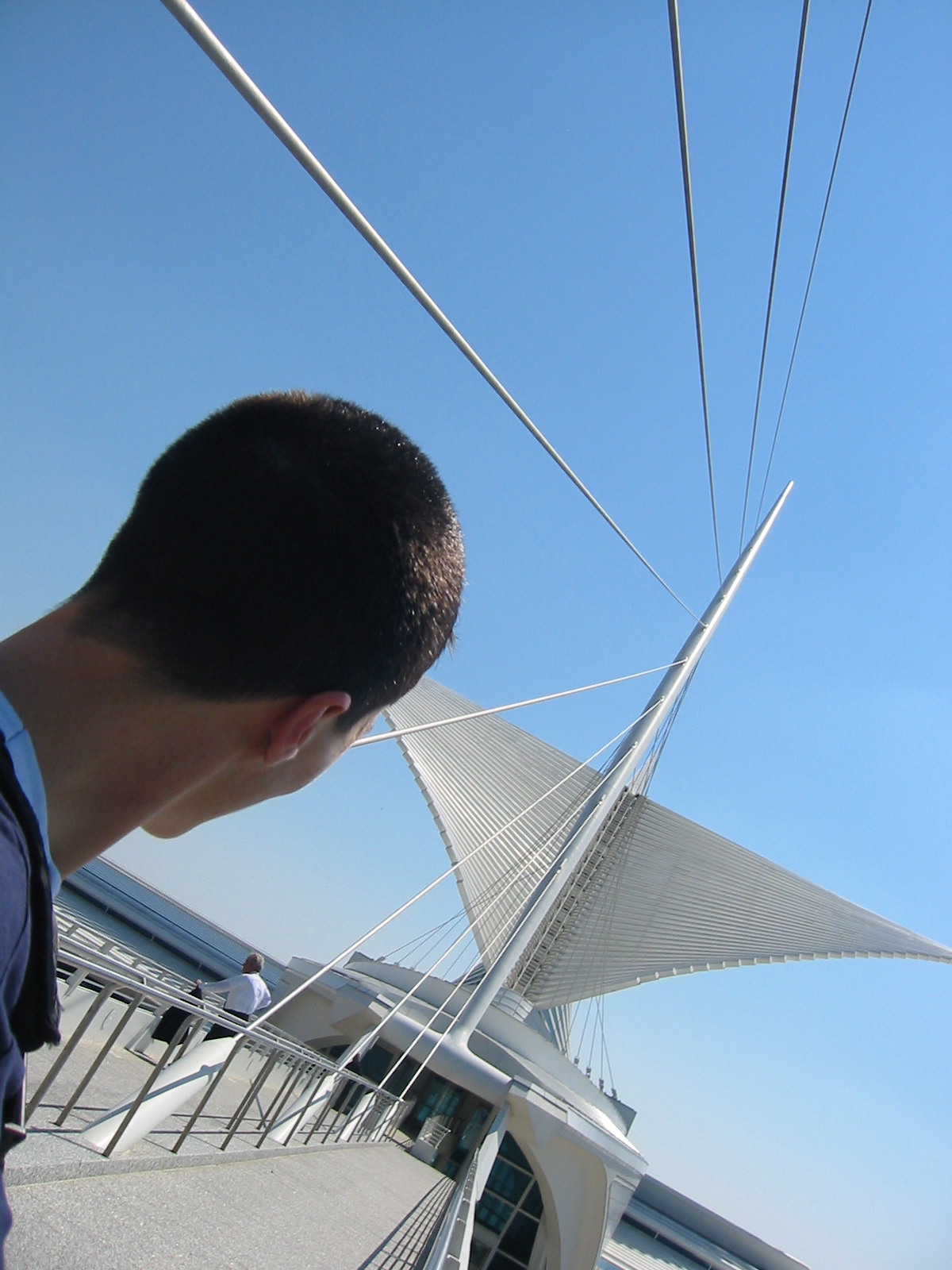 The comics exhibit was amazing. The Winsor McKay (Little Nemo in Slumberland) and George Herriman (Krazy Kat) stuff in particular blew me away. It was stunning to see it in black and white, without the printed newspaper colors. Vigorous, free, confident, accurate. I got all excited by McKay's masterful perspective and architectural renderings. (Some people I've talked to have objected to the "Masters" in the title, I guess on sexist grounds, and it's true there's not a woman in the whole exhibit, but McKay is a fucking master so I'll let it go.) His pages were so vivid I wouldn't have been surprised to see Little Nemo tumble right out onto the gallery floor.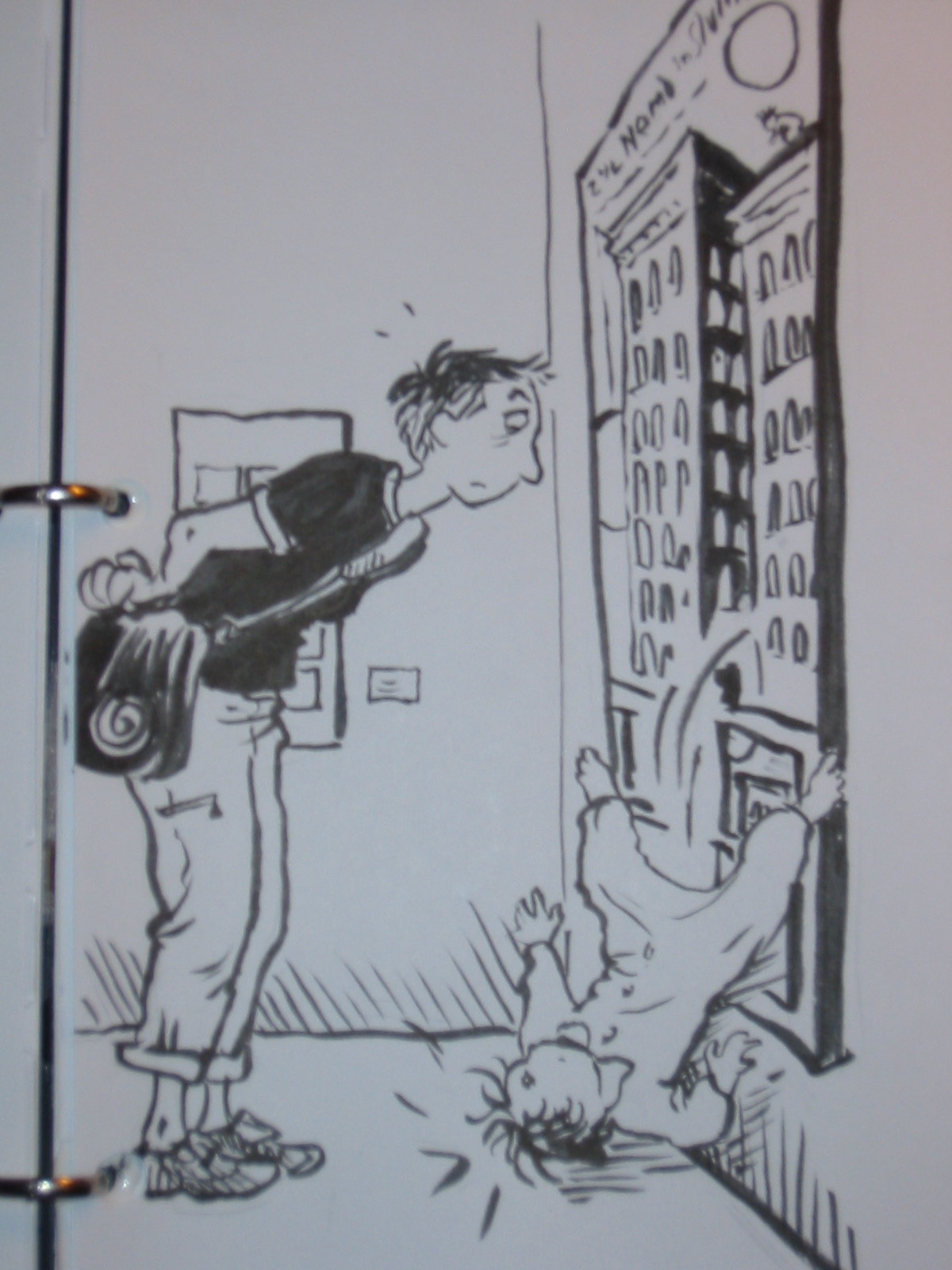 Here I am waiting for the shuttle bus to pick me up and take me back to the hotel so Amy from Broad Vocabulary can drive me to Chicago.